Positively Impacting Lives
Our Vision
The Sustainable Communities Project® (SCP) is an innovative public-private philanthropic effort consisting of a cross-disciplinary team launched by ThinkBox and supported by The George Washington University. The SCP aims to address demonstrated needs and reduce barriers to self-sufficiency plaguing underserved populations.  Established in 2012, the SCP launched with $245,000 in seed funding from a District of Columbia government Sustainable DC Innovation Grant. The D.C. Housing Authority,  SCP's inaugural Project Host, continues to ensure innovative community benefits from its on-going sustainable infrastructure work.   In 2018, the Founder's Village (a consortium of thought leaders, entrepreneurs, academicians, and funders) convened to pledged support for the SCP and strategize long-term goals. From that convening, Task Teams emerged which marry problem solvers with evolving challenges in four critical areas: Jobs & Training, Entrepreneurship, Wellness, and S.T.E.A.M. Education.
Transforming Communities
Our Impact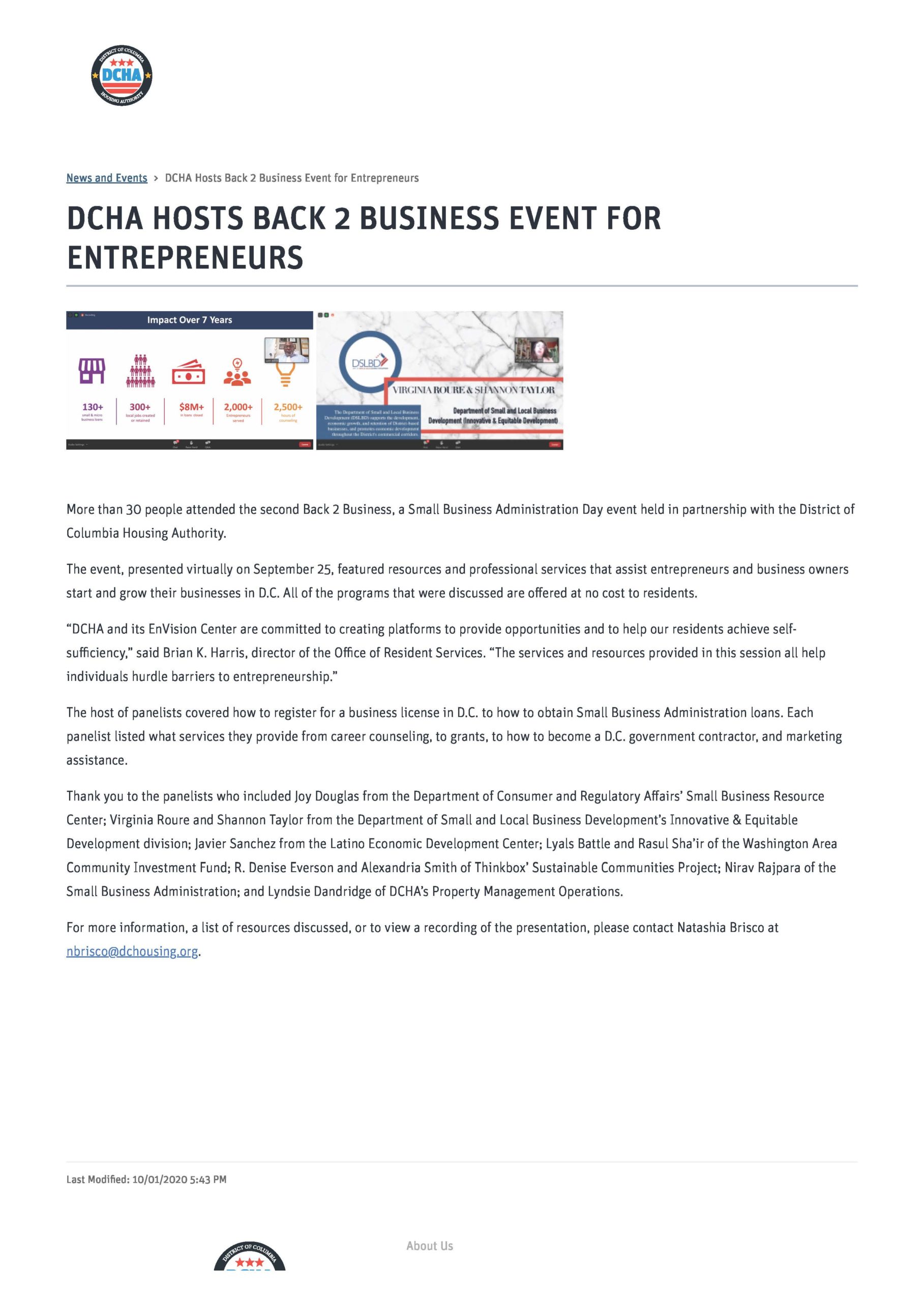 Enterpreneurship
In 2020, launched a very successful Venture Studio to expose, identify, coach, and provide contracts to underserved entrepreneurs and ventures.
Participated in DCHA's 2020 Back2Business entrepreneurship event
Hosted community-wide entrepreneurship workshops and pop-up workshops serving over 100.
Supported DCHA's 2019 and 2020 Entrepreneurship Expo serving over 100.
Sponsored a National Science Foundation's i-Corps™ lead trainer through The George Washington University's Office of Entrepreneurship
& Innovation.
Over 1,555 mentoring hours.
Featuring:
Fall 2020 Inaugural Venture Studio Cohort
Fall 2020 Participants:
Carleigh Berryman & Gavin Cornelius (www.vivavita.org), Alston Clark (www.zionroar.com), E. Lynn Coates (E. Lynn Coates Studios), Akili Cooper (Advanced Energy Solutions),  R. Denise Everson (E3 Connections), Kayla Harley (www.kaylaharley.com), Dr. Monte Oyd Harris (AMoDAOS), Ny Kenya-Chamberlain (N&Co), Shinar Little & Maurice Hillyard (FogHill), Alexandria Smith (Monarchs), and Christopher & Gurnee McNair (Magnus Diagnostics Labs)
Featuring:
2019 Entrepreneurship Workshops hosted by D.C. Housing Authority
Generously Supported By:
ThinkBox + Altura + The Stennett Company + E3 Connections
S.T.E.A.M. Education
On track to cumulatively award over $40,000 in academic scholarships and stipends to students enrolled in S.T.E.A.M. majors by Fall 2021.
Distributed over $5,000 in school supplies to local communities.
Funded hundreds of dollars in community grants to low-income residents through a Resident Council.
Provided paid living-wage internships to local students.
Volunteered over 4,150 hours to local communities.
*S.T.E.A.M.: Science, Technology, Engineering, Art (Architecture) & Math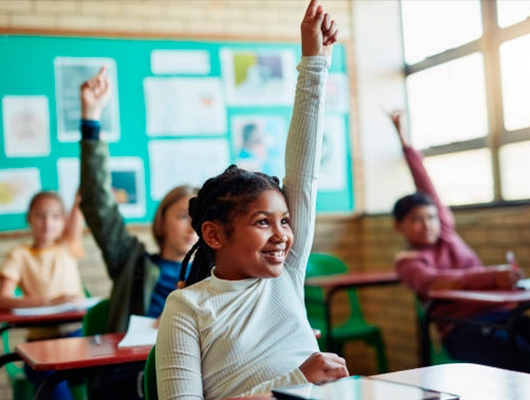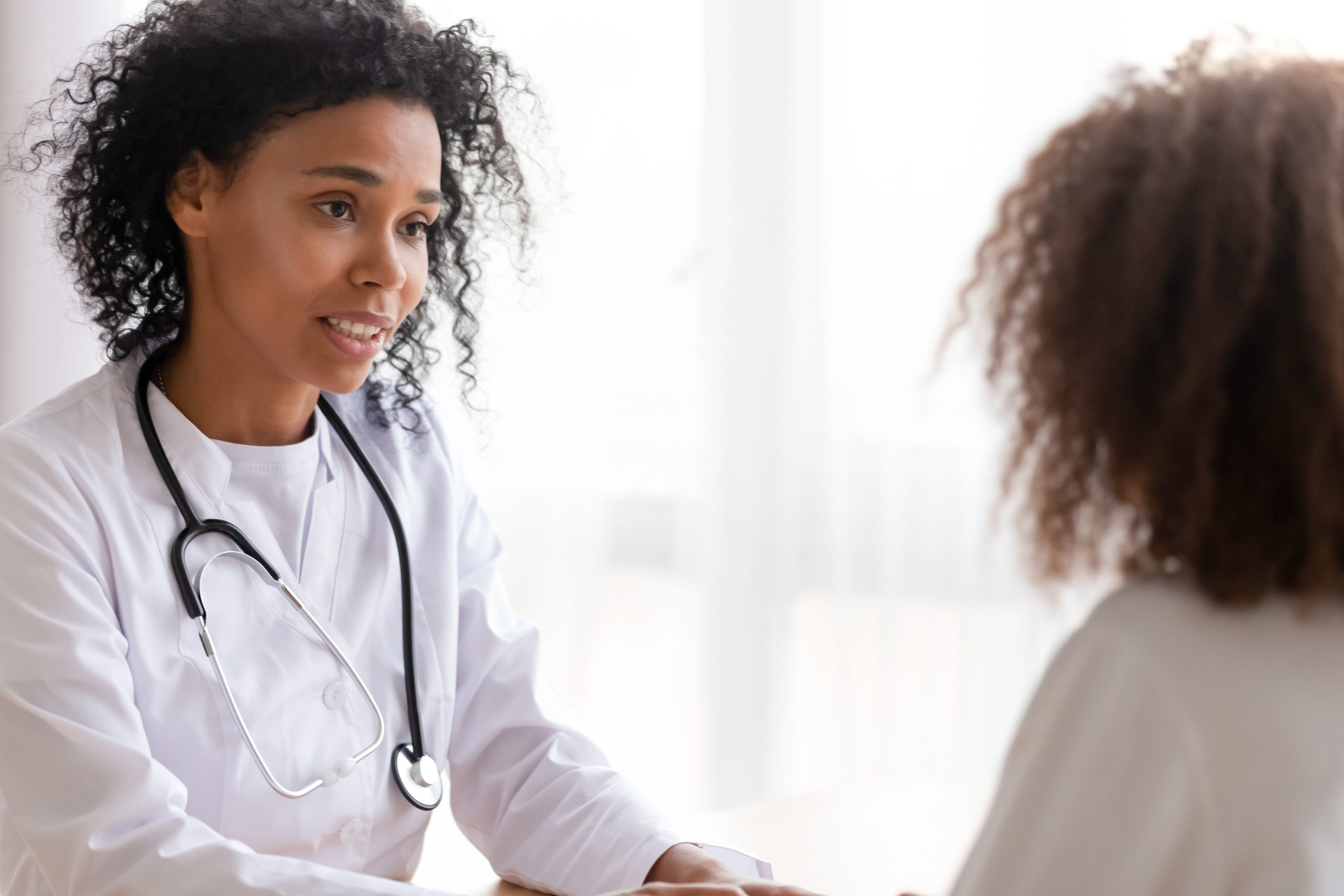 Wellness
Partnered with the National Association of Chronic Disease Directors through the Sustainable Communities Project® Founder's Village to impact health outcomes among underserved residents in D.C. specifically targeting: obesity, asthma, diabetes, smoking, depression, urban trauma, and maternal health.
Featuring:
2020 Catch a Meal Food Distribution Organized by The SVE Firm (April Taylor, Founder) and Hosted by the Lower Loudoun Boy's Football League and Sterling Youth Foundation (Former NFL player Darrell Jackson, Founder)
Generously Supported By:
ThinkBox + Last Call + Founding Farmers + Prince William Food Rescue + Loudoun County Sheriff Office's Eastern Loudoun Station + PJ Santiago, President of Santiago Team at KW Capital Properties.
Photography By: India Andrea Photography
Jobs & Training
On track to generate over 300 jobs including 50 careers in solar.
Trained over 40 participants in solar careers including installers and electricians.
Trained a lead-trainer for the National Science Foundation's i-Corps™.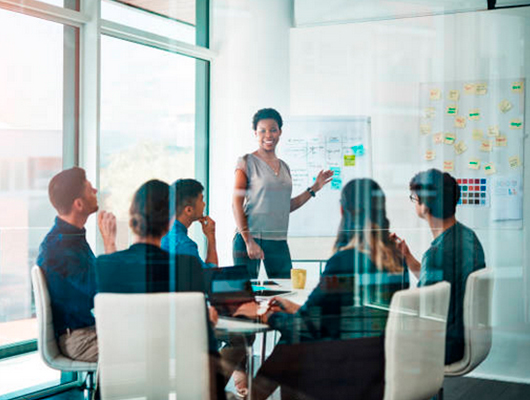 In 2013, the SCP in conjunction with D.C. Housing Authority surveyed residents to determine priority resident service focus areas. Realistic jobs/Quality careers emerged as the top priority which guided SCP's programming plan. The SCP manages the $5M  human capital component of DCHA's Solar for All grant in support of its Sustainable Infrastructure Program. WDC Solar, a DC-based minority business, continues to provide high-demand solar installation training to D.C. residents in support of  Solar for All. WDC Solar is a SCP Founder's Village member.
Project Host
Partnering in Success
D.C. Housing Authority became the inaugural project host in 2012 and continues to provide invaluable support. DCHA is a valued partner in the funding, planning, implementation, and ultimate success of the Sustainable Communities Project®. Project Hosts have access to our vast Founder's Village network, growing resources, and proven impact process.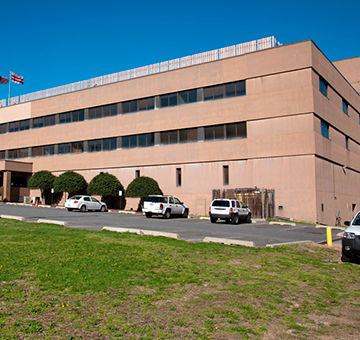 District of Columbia Housing Authority
D.C. Housing Authority became the inaugural project host in 2012 and continues to provide invaluable support.
Interested in the SCP?
Contact Us
We look forward to hearing from you. Let's start a conversion !